Anti-Viral Fogging
Anti-viral fogging has become an increasingly popular professional cleaning service. It is the ideal way to protect staff and customers in the workplace by using chemicals to both quickly and effectively remove viruses and other biological agents from surfaces, and in the air.
Our anti-viral fogging system sees chemicals sprayed evenly on everything inside a given room. This includes furniture, surfaces, curtains and flooring. As the chemicals fall from the air, it clings to every surface, eliminating bacteria and germs and provides businesses with a clean and hygienic environment.
Our trained technicians follow the latest health and safety guidelines to provide our anti-viral fogging service and wear full personal protective workwear when undertaking every deep clean. We also use the most effective chemicals to ensure a thorough removal of potentially harmful substances.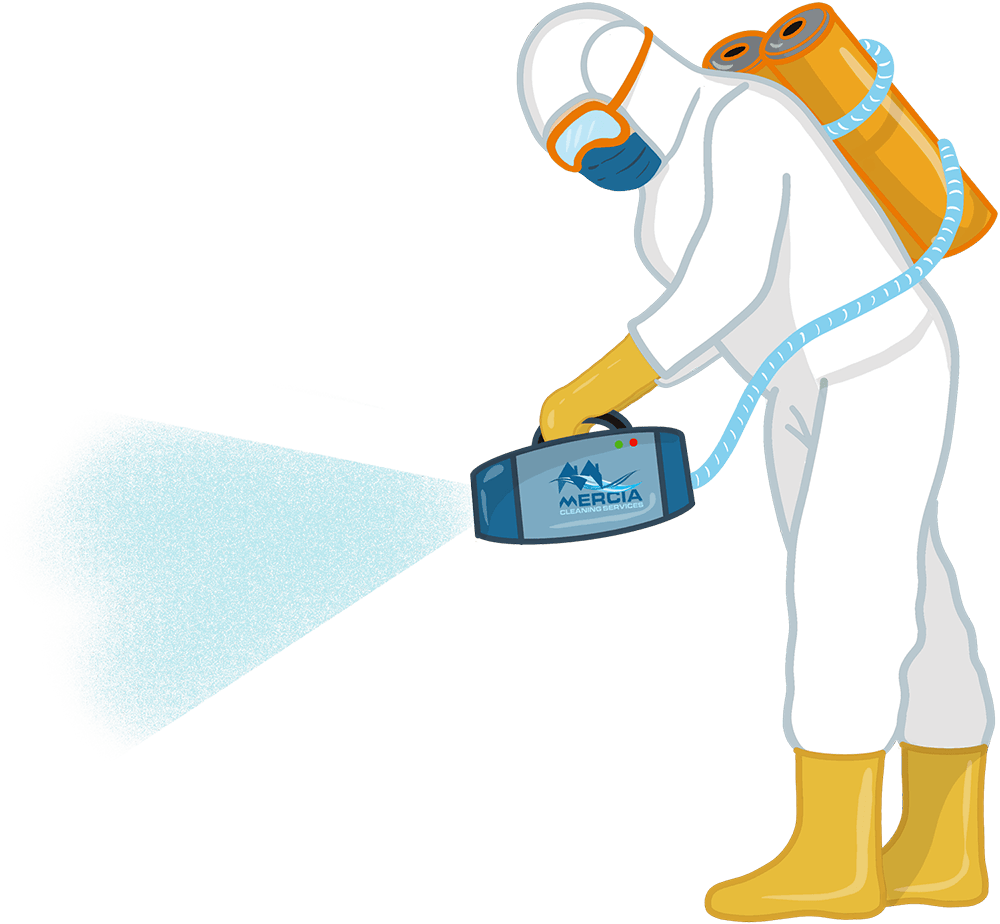 Protect your staff and customers

Disinfection fogging & deep cleaning

Advanced techniques & cleaning solutions

20 years professional cleaning experience