Carpet Cleaning
Carpets play such a huge part in the overall feel of a home or workplace. However, they also suffer a huge amount of wear and tear and, if not regularly cleaned, can collect dirt and bacteria making them unhygienic as well as not very nice to look at.
Regular cleaning not only gets rid of any bugs or bacteria, it's also proven to prolong the life of your carpet.
We offer a professional carpet cleaning service that is not only cost-effective but also takes all the hassle of a deep carpet clean away from you.
Carpet extraction service
To make sure your carpet is beautifully clean, we offer a professional hot water extraction carpet clean using powerful industrial machines that, when used by one of our trained professionals, give you the very best results. This not only leaves carpet looking as good as new, but it also takes away any dust mites or allergens, so your carpet is bug-free and smells lovely too.
Our professional carpet cleaning machines are more than 100 times more powerful that DIY machines. This, coupled with our expert knowledge and training, means we can get your carpet looking its absolute best and in much less time than with rented solutions.
Our professional carpet cleaning service includes:
Expert cleaners with the latest training sent to your home
All allergens and odours removed
Child and pet safe chemical cleaners used
A fast and reliable service
Clean and dry carpet within hours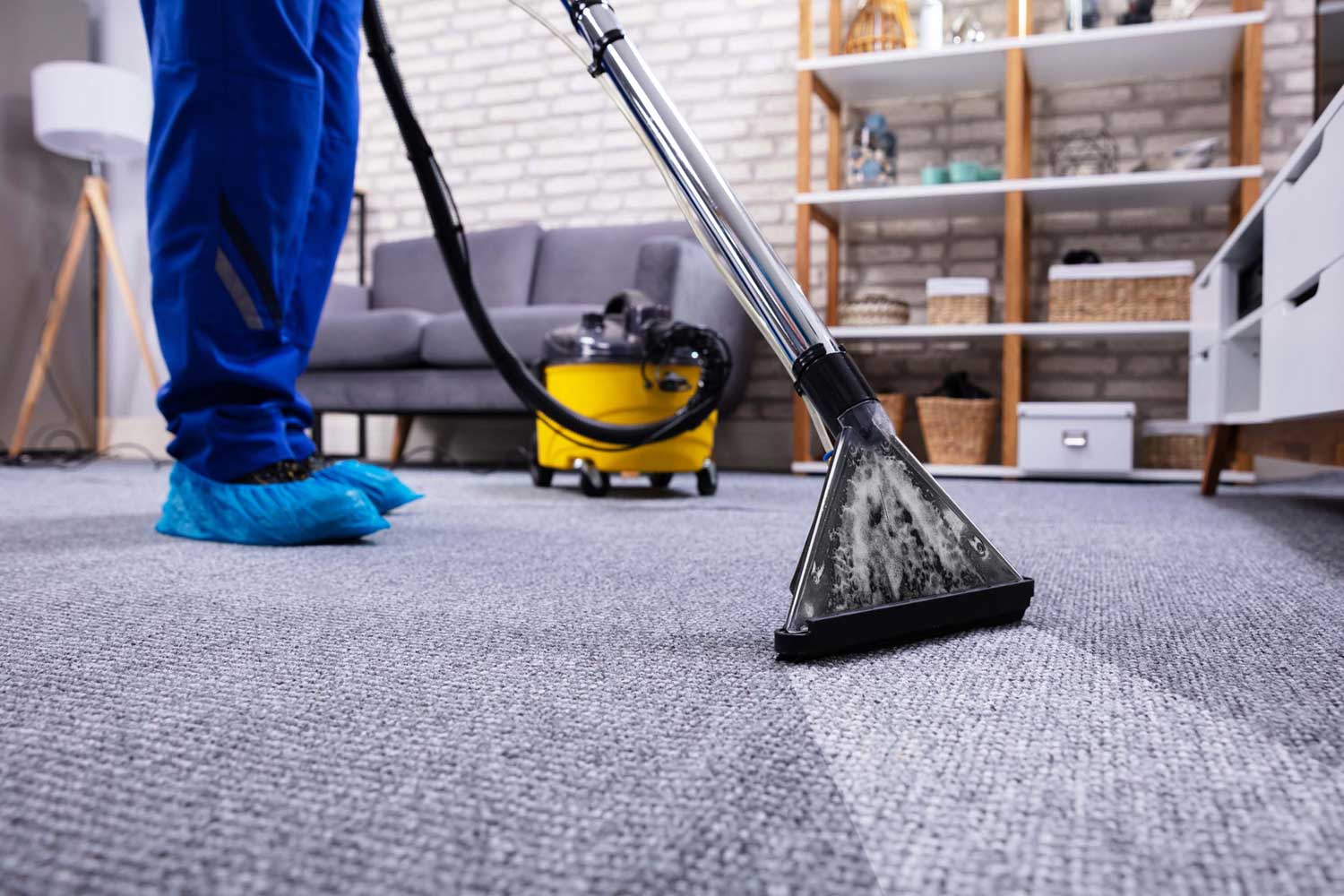 Our carpet cleaning process
Vacuuming using our high-filtration cleaning system
The very first stage of our process is to vacuum the entire area of carpet that needs to be cleaned using our high filtration vacuum, specifically designed for high-performance cleaning.
Carpet pre-spotting for stain removal
Our carpet cleaning specialist will then identify areas of your carpet that may require extra cleaning. These areas will be pre-spotted to help remove the toughest of stains and spills.
Heavy-duty pre-spray
The next stage is to lift up stains, odours and dirt from the carpet fibres where they are able to be extracted. This is achieved by applying our heavy-duty pre-spray solution.
Hot water extraction unit
Your carpet is then treated using our high-pressure hot water extraction unit. High temperature water is applied directly to the carpet fibres to break up dirt and a vacuum system is used to draw this dirt to the surface and remove it.
Residue rinsing
Our machine is then used to rinse the carpet ensuring it is left residue free. This will help prevent future soiling.
Fringe work and finishing
A grooming rake will be applied over your carpet where appropriate to help remove any tangles in the carpet fibres, returning your carpet back to its former glory.
Carpet protector
If you want to ensure your carpet stays cleaner for longer carpet protector can be used to make regular cleaning easier and it helps protect against stains and spills. This should be re-applied every 18 – 24 months. This will be charged as an extra service so please ask us for more details.
Drying your carpet
Our specialist carpet drying machinery will be applied to dry your carpet much faster than letting it dry naturally, and avoids the inconvenience of not being able to use the room for a long period of time.